Pagan Supplies and Witchcraft Tools Online. Award Winning Hand Forged and Crafted Ritual Tools.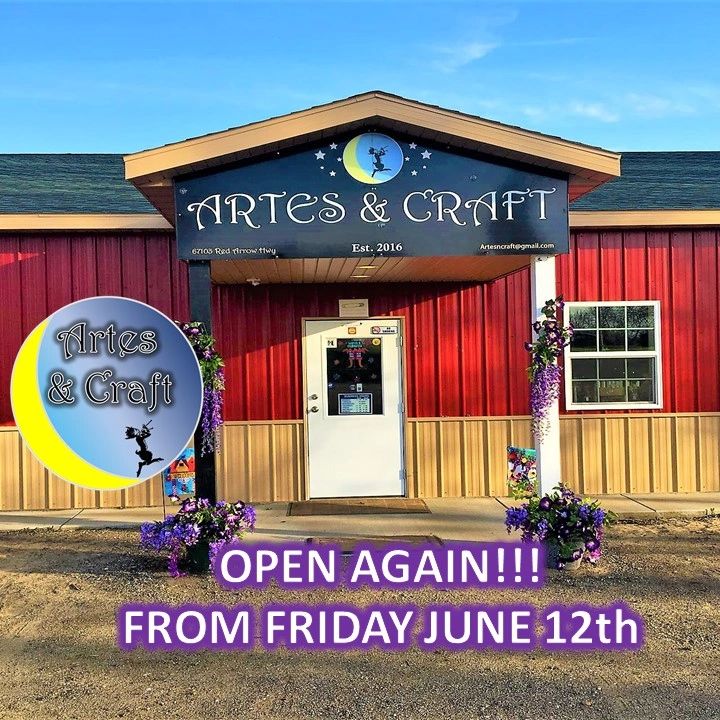 WE SURVIVED THE VIRUS!!!
We are open again to the pubic!
Our hours are...
Monday, Wednesday, Saturday and Sunday ... 11am to 6pm
Thursday - NOON until 6pm
Artes And Craft, as advertised, is one of the biggest, best and most famous pagan stores in the Mid West... We have guests visit from Chicago, Detroit, St Louis, Washington DC, NYC, Cincinatti, Cleveland, Indiannapolis, California... And everywhere... We had the store professionally cleaned and sanitized before we re-opened... We want to keep it clean and safe for everyone!
Before you enter, if you do not have a mask, you can buy a disposable one for $1 or a cloth one for $10 while supplies last. So we got you covered!
Please make an appointment for shopping on Friday, Saturday or Sunday. Sunday is health risk/elderly day from 11 to 2. So book your appointments if you need to visit us during our extra safe hours!
It takes the three of us and a lot of work to keep all our customers safe and the store clean and sanitized for you! And to schedule, so there are no more than five in the store at a time and only 1 (and caregiver) at a time during health risk elderly hours. So please, follow our rules. And thank you in advance! It's been a pleasure seeing familiar "masked" customers again. We want to stay open. The above is how you can help that happen.