NEW LOWER SHIPPING!! $7.99 Flat rate on orders below $150.... FREE shipping on all orders over $150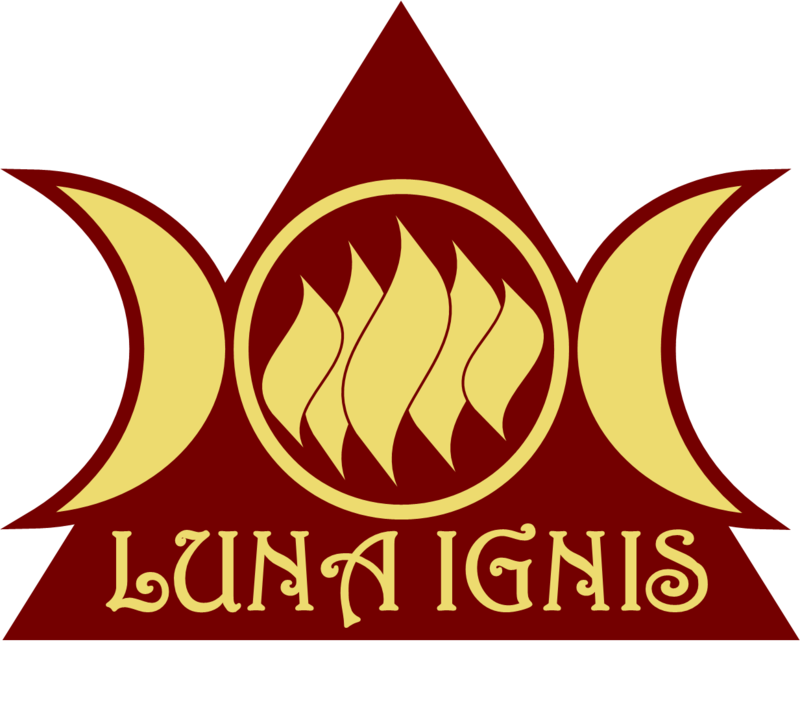 Luna Ignis is the brand name for products made by the MoonFire coven. MoonFire is a traditional initiatory Alexandrian coven of a storied lineage. Our coveners are skilled and talented artists, everything we make is natural and where possible gathered from and around the covenstead and ritual center in southwest Michigan.
Our ritual tools, incenses, oils, jewelry, adornments, soaps and lotions, fetishes, clothes, and more are crafted using traditional correspondences to make them sacred to a given deity, entity or element. The products are then charged to add potency to your rites. We are serious practitioners and are happy to answer questions and offer advice on the use of these products.
We also accept custom orders... We have a forge and wood shop, and many   other tools to craft your individual and unique ritual tools and adornments.